Skip to Content
Improving Student Performance
Lutek shades can be found in K-12 schools, colleges, and universities across the Rocky Mountain region. The right amount of light is critical to the success of students, with studies finding that a visual connection to the outside world and natural light in schools helps improve student performance and test scores. We're committed to exceptional service, and Lutek roller shades can help achieve the optimum learning environment by controlling heat and glare while maintaining a view of the outside and preserving some natural light. Our business is creating perfect light and privacy in various environments. Lutek roller shades are manufactured with durable and easy-to-clean fabrics that are perfect for demanding environments like classrooms and cafeterias.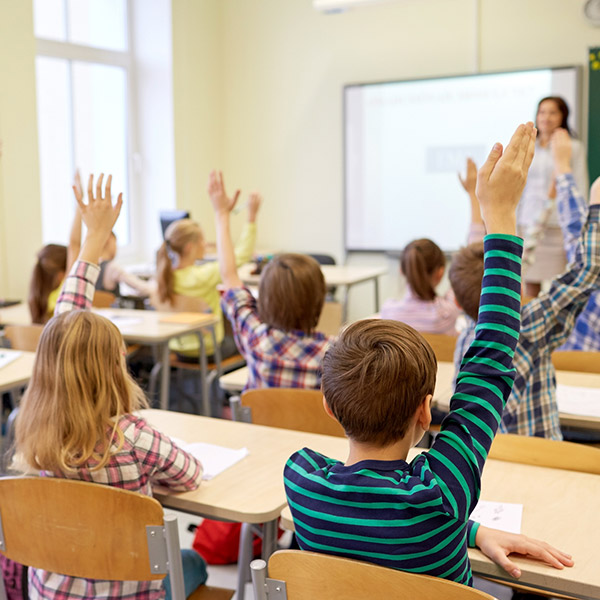 SecurShade Technology
Lutek roller shades can also add a level of security with our new patented SecurShade technology. SecurShade roller shades operate like a normal manual roller shade, but in the case of an emergency, every shade in the school can instantly close at the press of a button. Not only is SecurShade the fastest way to secure a classroom, but it also serves to instantly alert staff in other parts of the school that an emergency is happening. SecurShade also alerts authorities that a lock-down situation has occurred and notifies them of the exact location in the school where the SecurShade technology was activated.
To find out more please visit the SecurShade website.
Featured Education Facilities Projects
We Offer Innovative Solutions for Your Hospitality, Commercial, Medical, and Custom Residential Projects